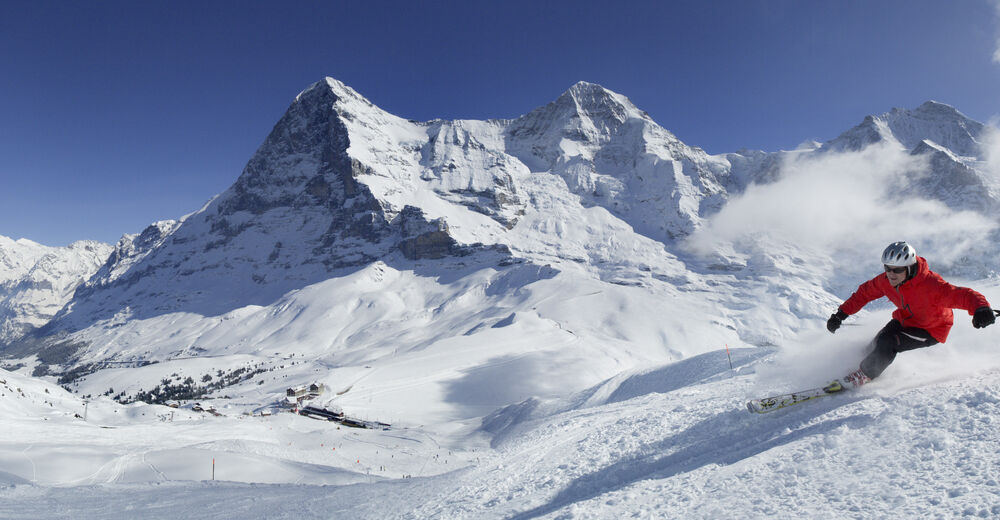 Certain places have always been thought to be inexplicably magical - or put in another way: an attraction which cannot be measured with biological means.
Come on a journey to the magical and fascinating places in the Jungfrau region which are not only surrounded by tales but which are a huge playground for young and old, big and small. Experience the magic of our region and the range of activities on offer here.
Experience Grindelwald, Wengen, Mürren, Lauterbrunnen and Haslital.
Arthur Conan Doyle, Johann Wolfgang von Goethe and J.R.R Tolkien could not escape the appeal and magic of the magnificent waterfalls, the wide valleys, the majestic peaks of the Eiger, Mönch and Jungfrau, the breathtaking panoramas and the homelike atmosphere in general. They have perpetuated the impressions and moods they gathered in their works and poems.Walk in their footsteps and become inspired by the energy of the mountains, the fresh mountain air and the energy of the water.
However, the Jungfrau region also exudes the atmosphere of being a playground for activities of all types: Discover our fascinating region on the footpaths, mountain bike trails, ski pistes or cross-country skiing trails - just to name a few possibilities. He who likes it more extreme can conquer the rivers with the river raft, float in lofty heights with a parachute, experience deep snow and high mountain descents or trot along dizzying via ferratas.
In addition to this, the Jungfrau region playground is not just a place to "play", but also a place in which many "games" and events are held. The range is wide: musical, cultural, traditional and sporting events embellish the calendar year.
In other words: whether winter or summer, whether with the family, partner, in groups or alone, whether you are sporty or not, the Jungfrau region playground has the fitting activity ready to hand for all needs and desires.
Visit different places in the Jungfrau region where nature and history meet - places which appeal greatly to visitors. Convince yourself.
---
---
Tips til fritiden Jungfrau Region
---
Kontakt Jungfrau Region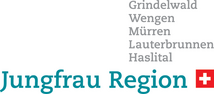 Jungfrau Region Tourismus AG
Kammistrasse 13, CH-3800 Interlaken
Telefon

Hjemmeside
E-Mail
Forespørgsel und Bestilling af brochure Indkvartering
Indkvartering Jungfrau Region
4 Hoteller, Ferielejligheder...
Sportsleverandør Jungfrau Region
Tilbud und Pakker Jungfrau Region
Webkameraer
De mest populære regioner