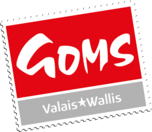 Goms
1.300 - 3.374m
In the heart of the Swiss Alps lies the beautiful high valley of Goms. The high valley centered around the original mountain villages is a paradise for nature lovers, sports enthusiasts and those seeking peace and quiet. With up to 300 days of sunshine per year, a stay in nature becomes a radiant pleasure.
The Goms is a paradise for all nature lovers. Over 400 kilometers of signposted hiking trails await you. In addition, the Goms offers you panoramic and varied bike and bicycle routes. Pass crossings, alpine mountain tours or hikes and bike rides along quaint mountain villages: there is guaranteed to be something for everyone.
---
---
Fritidstips Goms
---
Kontakt Goms
Obergoms Tourismus AG
Furkastrasse 617, CH-3985 Münster
Telefon

Homepage
E-Mail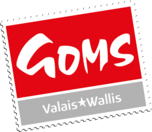 Find bolig Goms
3 Hoteller, Ferieboliger...
18 Tilbud og Alt inklusive
Tilbud og Alt inklusive Goms
Arrangementer
26.08.

02.09.

03.09. - 10.09. daglig
Webcams