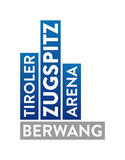 Berwang
1.342 - 2.961m
THE HOLIDAY PARADISE FOR THE WHOLE FAMILY...
..forest clearings open before you, and mountain peaks tower above you. A place where lush alpine flower meadows on sunny plateaus nestle next to the mountains. This is where you may find a holiday insider's tip - Berwang and the Berwang valley.
Even Germany's most famous alpine peak, the imposing rocky colossus of the Zugspitze, lies directly opposite the forests and mountain summits of Berwang. Yet Berwang has more: it is the highest-lying village in the Tyrolean Zugspitz Arena (1,336 m).
The village is situated in a sunny and delightful landscape. A mountain holiday in Berwang invigorates the senses and enables you to forget the daily grind. The climate is particularly beneficial. The temperatures are never too high even in the hottest of summers and the range of holiday activities is varied.
The Berwang and Namlos valleys are the ideal starting point for over 500 kilometers of hiking trails in the holiday region of the Tyrolean Zugspitz Arena and in the Rotlech valley, as well as being a paradise for alpine flora. Alpine flowers, blooming gems of our homeland, gorgeous marvels of nature, God's creations, will cause every mountain enthusiast to be awestruck with wonder. Here you will find the richest variety of flora in the Western Alps - over 1,200 different species.
The holiday villages of Rinnen, Brand, Mitteregg, Anrauth, Kleinstockach, and Bichlbächle as well as Kelmen and Namlos are further memorable features of the Berwang valley. A holiday in Berwang and the Berwang valley is to be recommended to all those who want to enjoy rolling meadows in the midst of splendid world of mountains.
---
---
Kontakt Berwang
Tiroler Zugspitz Arena - Tourismusbüro Berwang
Berwang 82, A-6622 Berwang
Telefon

Homepage
E-Mail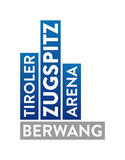 Find bolig Berwang
101 Hoteller, Ferieboliger...
110 Tilbud og Alt inklusive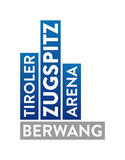 Sportsleverandør Berwang
Tilbud og Alt inklusive Berwang
Webcams