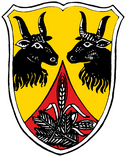 Echsenbach
572m
Enjoyment and relaxation in Echsenbach
The market town of Echsenbach is nestled in the midst of idyllic forests, meadows and fields. The charming surroundings, which are so typical of the Waldviertel, invite active sports enthusiasts and connoisseurs alike to stay.
Whether it is gastronomy, culture, leisure, sports or a place to live - Echsenbach has something to offer for everyone: Two family-friendly hiking trails invite you to explore the area around Echsenbach. The starting point is always at the Schnaps-Glas Museum. The recreational area with beach pub and sun terrace, swimming pond, sunbathing lawn, playground and beach volleyball court offers fun and recreation for young and old in summer.
Another highlight in the immediate vicinity is the KnoedelLand cycle path of the "Heart of the Wald4tel" region. Along this cycle path it is also possible to change to other cycle paths, such as the Thayarunde or the Kamp-Thaya-March top cycle route.
But it is not only the beautiful surroundings that attract visitors - a very special excursion destination in Echsenbach is Austria's first schnapps glass museum. Around 1,300 schnapps glasses of the collector Harald Rath, successor of the famous Lobmeyr company from Vienna, as well as the glass mould collection "De Zwaan" with around 1,500 pieces can be viewed here.
---
Fritidstips Echsenbach
---
Kontakt Echsenbach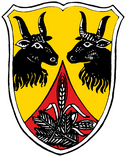 Marktgemeinde Echsenbach
Kirchenberg 4, A-3903 Echsenbach
Telefon

Homepage
E-Mail