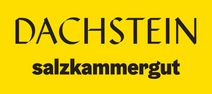 Gosau
780 - 933m
Grias enk in Gosau!
If you are looking for a nature experience of a special kind, you will find it right in Gosau. Whether hiking through the valley, over the mountain pastures or up the mountains, there is something for everyone! And if you believe you can only have breathtaking views from the top, you have definitely never been at the Gosaulakes! If you hike from the front lake to the back one , the breathtaking Gosaukamm awaits you in its full splendor.
For those who want to take it easy, we can warmly recommend the Gosaukammbahn right at the Gosausee. This will take you up to the Zwieselalm in no time, where you can also start a leisurely hike.
An absolute insider tip is the Löckenmoos and its Abrasive quarries, which in autumn 2015 were even voted the most beautiful place in Upper Austria! From May to October there is even the possibility to go up with the "Gosauer Bummelzug" and to take part in a guided hike around the Löckenmoos.
But not only in summer Gosau is worth a trip!
The magical wintry Gosautal enchants you with the fantastic view of the majestic Dachstein. In addition to the idyllic natural landscape, the valley impresses with 140 kilometers of perfectly prepared piste paradise!
Whether skiing, snowboarding, cross-country skiing, snowshoeing, tobogganing or a romantic sleigh ride, there is something for everyone in Gosau and contributes to the special winter holiday.
On the 140 km of slopes of the Dachstein West ski region, everyone from beginners to experienced winter sports fans will get their money's worth. Numerous ski huts directly on the slopes provide entertainment and refreshment - the perfect ski holiday is guaranteed here.
For cross-country skiers, the 50-kilometer-long trail system offers a nice change!
Gosau - where the sun touches the mountains and reflects in the crystal clear waters of the lakes.
Take a look at the amazing world heritage region Dachstein-Salzkammergut www.dachstein-panorama.at/
---
---
Tips til fritiden Gosau
---
Kontakt Gosau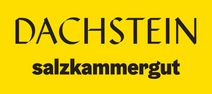 Ferienregion Dachstein Salzkammergut
Gosauseestraße 5, A-4824 Gosau am Dachstein
Telefon

Fax

Hjemmeside
Forespørgsel und Bestilling af brochure Indkvartering
Steder Dachstein Salzkammergut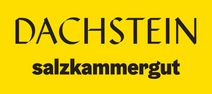 Find indkvartering Gosau
31 Hoteller, Ferielejligheder...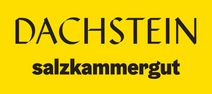 Sportsleverandør Gosau
Webkameraer
De mest populære regioner