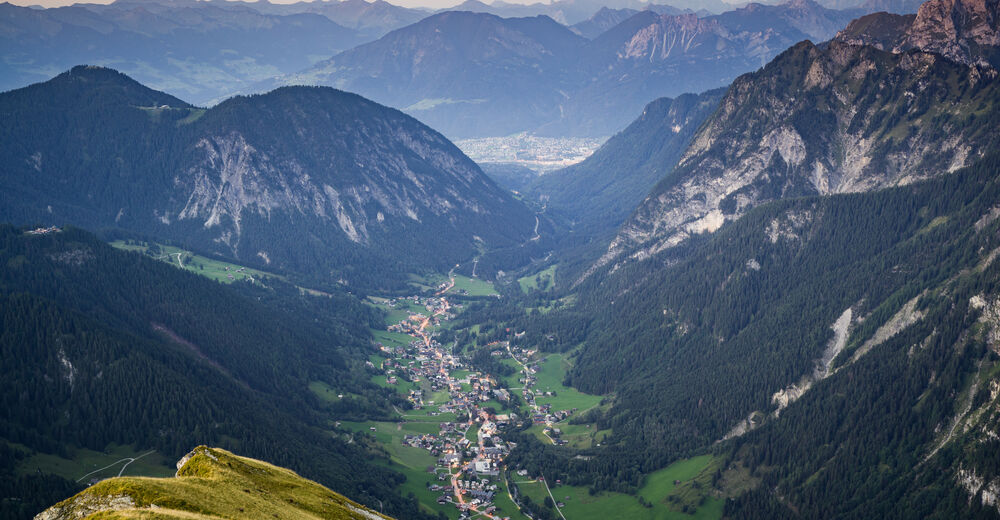 Welcome!
The Brandnertal begins in the immediate vicinity of the Alpine town Bludenz. Mountains, glaciers, forests, mountain lakes and rivers shape the landscape and people here in a special way. Brand is situated at 1,000 m at the foot of the Schesaplana, at 2,965 m the highest mountain in the Rätikon. At the end of the valley at 1,970 m lies the Lünersee, one of the most beautiful alpine lakes and a well-known excursion destination. The valley end of Brand is undisputedly one of the most beautiful in Europe. Here 400 kilometers of prepared and signposted hiking trails lead you through our fantastic mountain world. Go on the challenging Rätikon tour to the Scesaplana, take a leisurely walk around the deep blue Lünersee or discover our 800 year old Walser village on foot.
Brand is an insider tip for all those who are looking for relaxation and not mass tourism. Especially a vacation resort for families. Entertaining family and children's offers, family hotels with child care as well as a natural swimming lake in the middle of the village guarantee fun and adventure.
Sporting variety can be found hiking, climbing, mountain biking, golfing, playing tennis, horseback riding, paragliding and 3-D archery. Bürserberg is sunny nestled in the middle of the valley with the high plateau Tschengla at 1250 m. Hiking and recreation area with the Alpe Rona and magnificent panoramic views of five valleys. Bürs is a cozy vacation village, ideally situated between town and mountain at the entrance to the valley. Worth seeing is the Bürs Gorge, an ice-age wonder of nature.
Bergbahnen Brandnertal: In summer, the Dorf- and Panoramabahn, as well as the Einhornbahn II take you directly to the hiking area, ideal starting point for numerous hikes in Brand and Bürserberg. For all mountain bikers, the bike transport with the mountain railroad is a small relief. Numerous touring possibilities for mountain and e-bikers! The absolute highlight is Vorarlberg's first bike park in Brandnertal with downhill trails and fun sports track. Our themed trails like the "Natursprünge" trail or the "Tierwelten" trail is a great summer experience for families with children.
---
---
Tips til fritiden Brandnertal
---
Kontakt Brandnertal

Tourismusbüro Brand
Mühledorfle 71, A-6708 Brand
Telefon

Hjemmeside
E-Mail
Forespørgsel und Bestilling af brochure Indkvartering
---
Kontakt Bjergbaner
Bergbahnen Brandnertal
Mühledörfle 2, A-6708 Brand
Telefon
Regioner Alpenregion Vorarlberg
Indkvartering Brandnertal
90 Hoteller, Ferielejligheder...
Sportsleverandør Brandnertal
Tilbud und Pakker Brandnertal
Webkameraer
De mest populære regioner