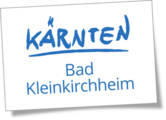 Bad Kleinkirchheim
1.087m
A town made for your holidays in Carinthia, Austria
Alpine wellness and spa, sports and the experience of nature – enjoy holidays in the Nockberge Mountain region in the south of Austria. At the heart of forests and pastures, mountains and thermal baths lies a very special place – the picturesque town of Bad Kleinkirchheim.
Bad Kleinkirchheim in Carinthia is surrounded by the majestic peaks of the Nockberge Mountains. The picturesque little Alpine town owes its importance to the healing thermal springs and the Alpine valerian plant. The history of the region surrounding the Bad Kleinkirchheim spa resort indicates that the town in Carinthia has been dedicated to relaxation, wellness and spa and wellbeing for a long time.
Smell the fragrance of summer at an altitude of 1,800 metres above sea level: it's a sweet and fresh scent. The Nockberge Mountain region is home to the fascinating Alpine valerian plant. The Alpine valerian is a plant of the valerian family known for its stimulating, balancing and soothing effect. Alpine valerian is also a precious ingredient for treatments at the thermal baths in Bad Kleinkirchheim: treat yourself to Alpine valerian baths or Alpine valerian oil massages – and experience the beneficial effect of Alpine valerian cosmetics. In addition to Alpine valerian you will discover many further treasures in Bad Kleinkirchheim during your holidays in Carinthia – such as the thermal springs supplying the pools at the wellness and spa oases. Bad Kleinkirchheim owes its place in the spa history of Austria to these precious thermal springs.
Bad Kleinkirchheim is not just a holiday paradise for wellness and spa enthusiasts. Families with small children, couples of all ages and sports fans spend the holidays of their dreams in Carinthia. There is so much to discover and to do during both winter and summer. There will be no time for boredom during your holidays in Carinthia. Experience a perfect mix of Alpine wellness and spa, the experience of nature and sports in Austria.
Quelle: www.badkleinkirchheim.at
---
---
Fritidstips Bad Kleinkirchheim
---
Kontakt Bad Kleinkirchheim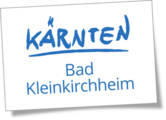 Millstätter See - Bad Kleinkirchheim - Nockberge Tourismusmanagement GmbH
Kaiser-Franz-Josef-Straße 49, A-9872 Millstatt
Telefon

FAX

Homepage
E-Mail
Steder Bad Kleinkirchheim & Feld am See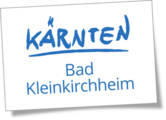 Find bolig Bad Kleinkirchheim
93 Hoteller, Ferieboliger...
188 Tilbud og Alt inklusive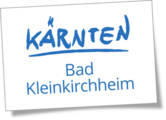 Sportsleverandør Bad Kleinkirchheim
Tilbud og Alt inklusive Bad Kleinkirchheim
Webcams