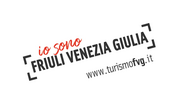 Skiområde

Sella Nevea

1.133 - 2.133m
Aktuelle InformationenI dag, 05:00
Lifte
Åbningstider Vinter
Sæson

- 10.04.2023

Betrieb

08:45 - 16:00
Pister
let

4,2 km (7)

middel

6,3 km (3)

vanskelig

k.A.

i alt

10,5 km
Skiområde
Skiing in a landscape that has mantained its original face: you can try this experience on the ski slopes in Sella Nevea, a ski resort of Friuli Venezia Giulia, where you can also engage yourself in snowboarding, alpine skiing and much more.
Tourists will have the chance to enjoy all emotions skiing on the slopes of Monte Canin can let you feel. The total ski area between Italy to Slovenia measures 15 km and the opportunity to test one's own skills is just there for you to take it. Another tradition in this resort is thrilling off-slope skiing: another challenge for our guests.
119 Km Distance from Trieste Airport
1,103 m Minimum height of the ski runs
2,133 m Maximum height of the ski runs
1,030 m Difference in height
10,5 km Alpine ski runs
80 % Artificial snow-making system for Alpine skiing
4 Number of ski tows
1 Moving carpet lift
2.5 km Cross-country ski runs
Here is what the ski resort Bovec offers to its guests:
6 Skilift facilities
4,5 km of ski areas
Kontakt
PromoTurismoFVG Tarvisio
I-33018 Tarvisio
Telefon

Snetelefon

Homepage
Forespørge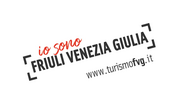 Find bolig Sella Nevea
1 Hoteller, Ferieboliger...
12 Tilbud og Alt inklusive
Webcams
Mest populære skisportssteder