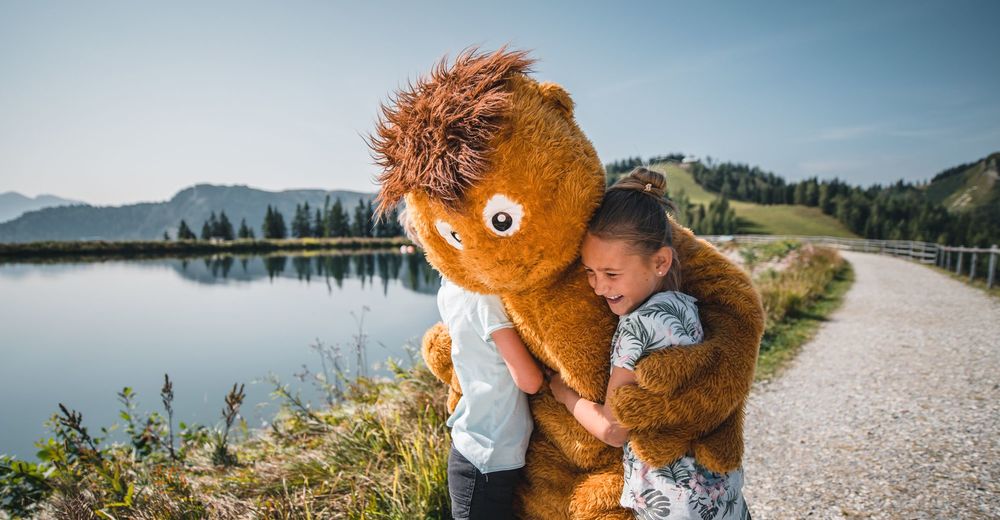 © Snow Space Salzburg_Christian Schartner - CHRISTIAN-SCHARTNER.AT
© Snow Space Salzburg_Christian Schartner - CHRISTIAN-SCHARTNER.AT
© Snow Space Salzburg_Christian Schartner - CHRISTIAN-SCHARTNER.AT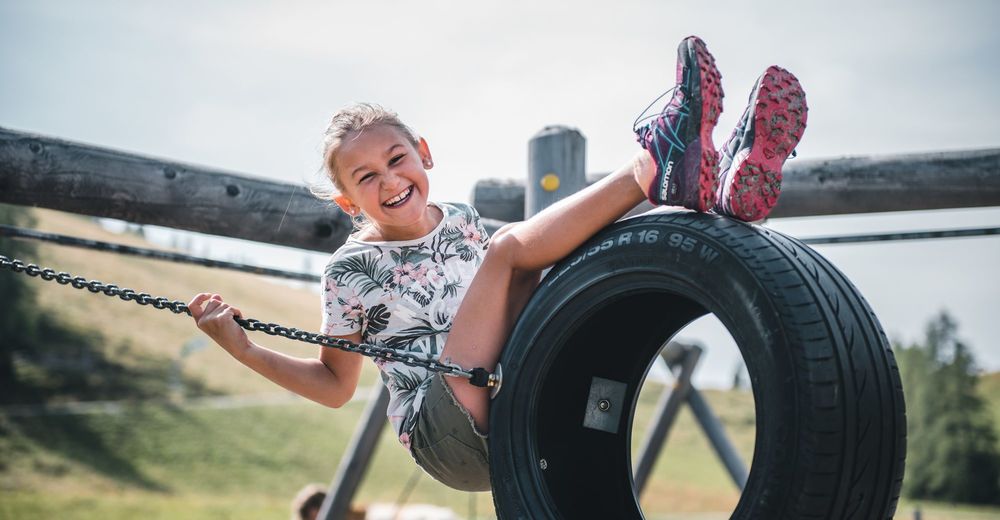 © Snow Space Salzburg_Christian Schartner - CHRISTIAN-SCHARTNER.AT
CHRISTIAN-SCHARTNER.AT
Variety for hours is guaranteed for hours at more than 30 stations!
Directly at the top station of the "Grafenbergbahn" the adventure for young and old starts: Stone Pendulum, Nature Walk "The Busy Bees", Hanging Rope Bridge, Rope Garden, Giant Rope Pyramid, Forest of Swings and much more...
Comfortably and effortlessly the Grafenberg cable car takes you up to 1,700 metres altitude to the Nature- and Adventure Mountain World "WAGRAINi's Grafenberg". Well marked foot paths and hiking trails lead you through the impressive mountain world from one experience to another: from the Grafenberg Lake by raft or Hanging Rope Bridge to the nature walk The Busy Bees, on to the Hachau Slide and then down the slide to the Rope Garden. With a stopover at the Climbing Stadium you get to the Forest of Swings. The Path of Fascination takes you back to the Children's Farm. Fun for many hours- not only for the young ones, but also for those who remained young.
www.wagraini.info
Kontaktinformationer
Videreførende informationer:
www.snow-space.com
Forespørgsler til:
info@snow-space.com
Unterkünfte finden Wagrain / Wagrain - Kleinarl
99 Hoteller, Ferieboliger...
211 Tilbud og Alt inklusive
Sportanbieter Wagrain / Wagrain - Kleinarl
Arrangementer
06.12. - 11.04. jeweils Ons, S

22.12. - 11.04. daglig

24.12. - 08.04. jeweils Tor
Webcams