Hotel Zürserhof
6763 Zürs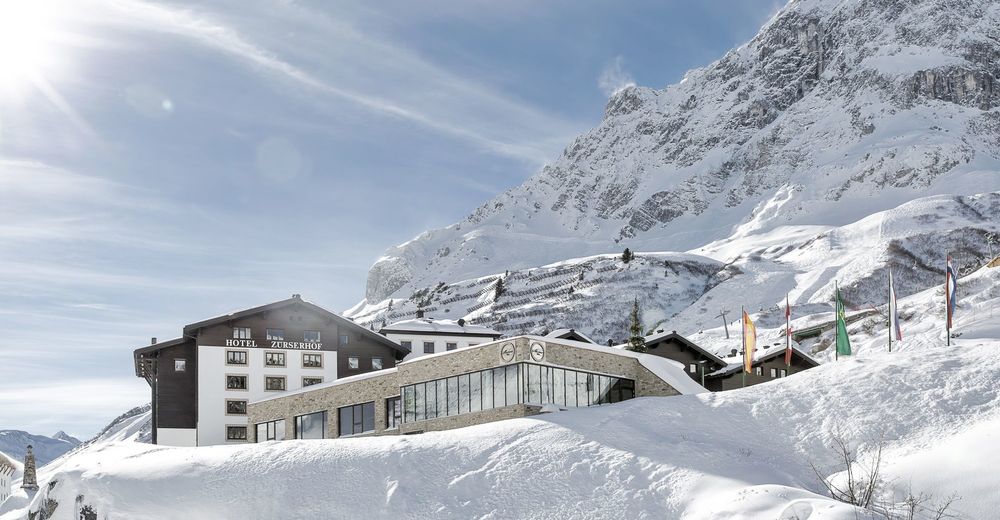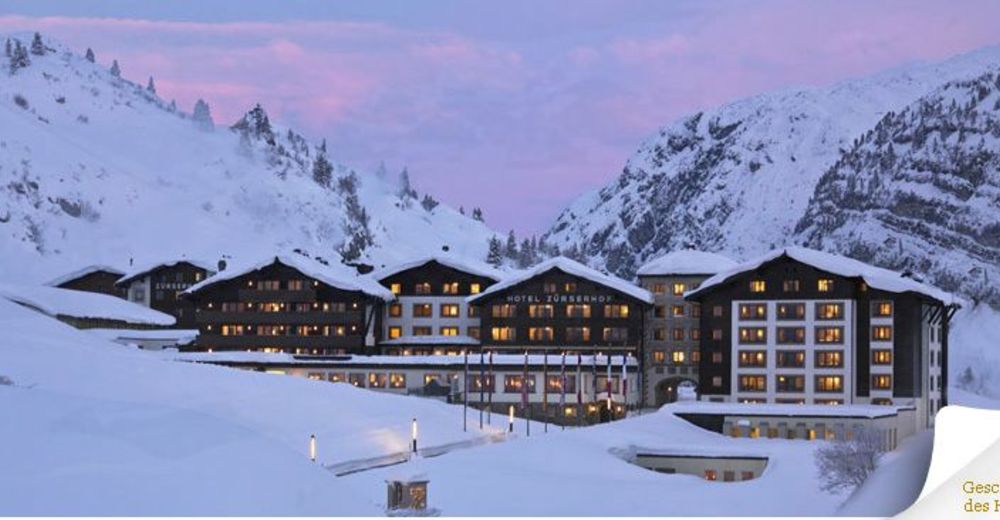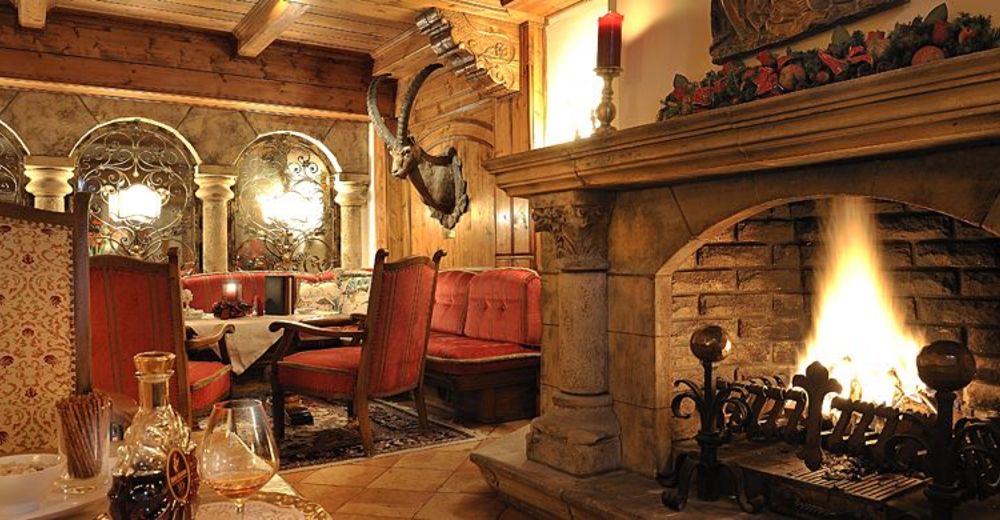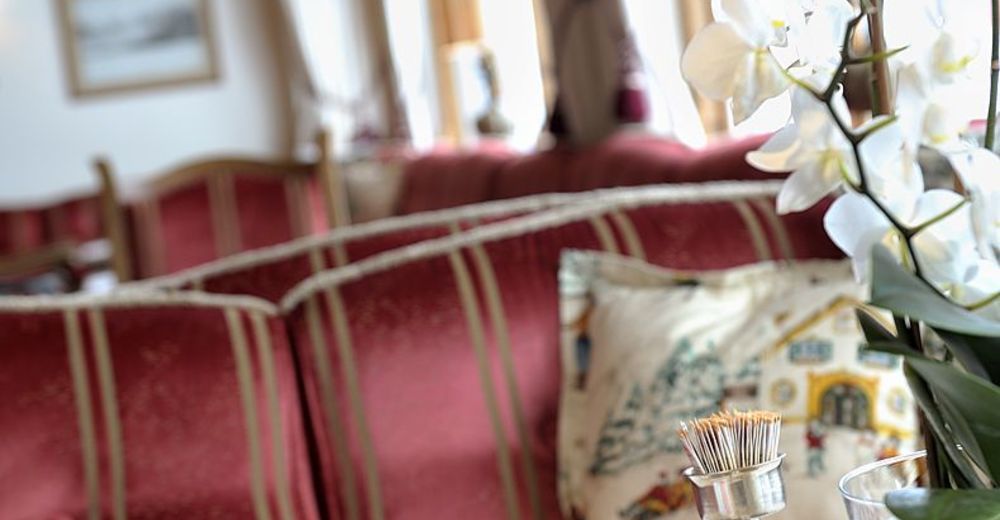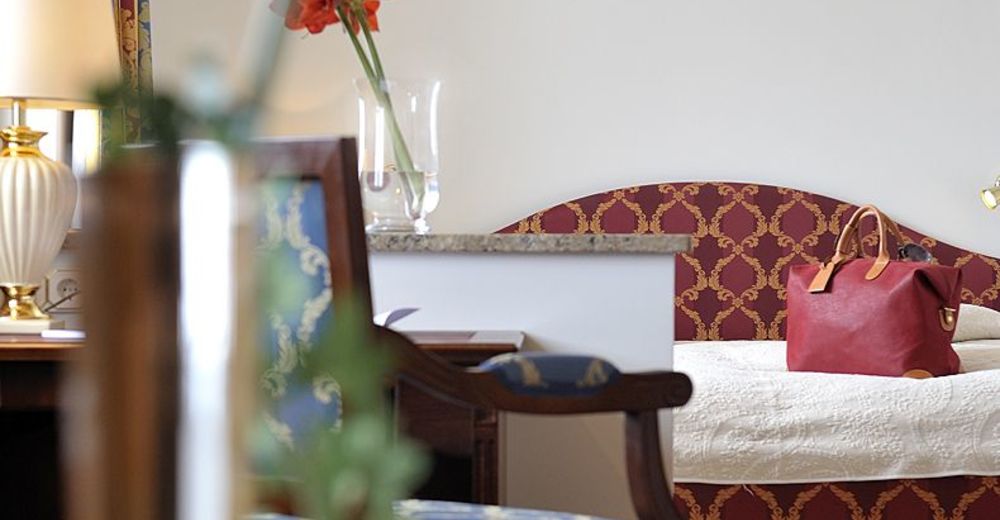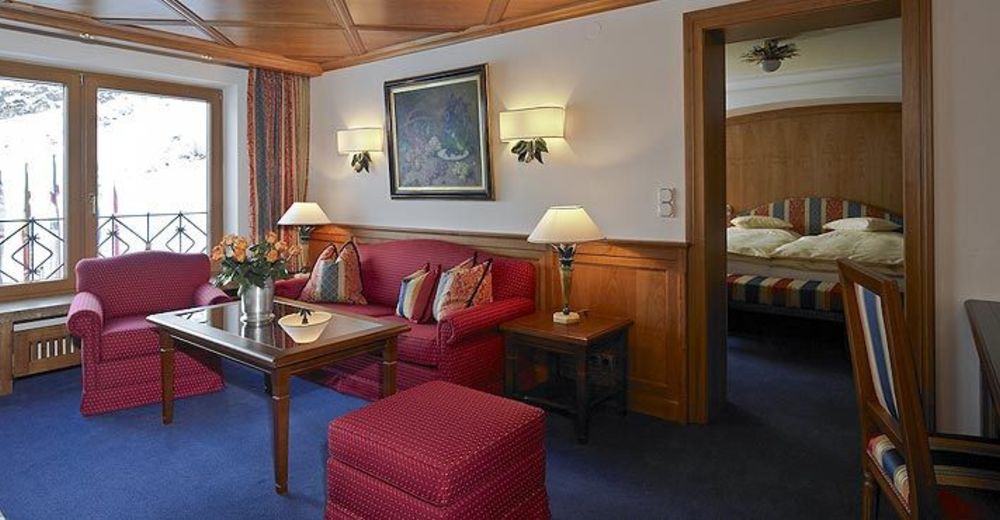 Worm welcome at Hotel Zürserhof!
CAREFREE INDULGENCE
Our chef combines the best regional products with delicacies from all over the world. He blends effortlessness with creativity, discovers new flavour nuances and creates a wide range of taste combinations for his menu. Product quality and diversity are always of the utmost important to us.
Enjoy a relaxing lunch on the sun terrace after an extensive ski tour with a salad buffet and Austrian or vegetarian specialities, served right next to the ski slope.
A sophisticated and balanced menu in multiple courses awaits you in the evening. Light and delicious, and topped off with a buffet containing international cheese specialities.
Once a week, on Sundays, our guests are indulged with a festive gala menu and a sumptuous dessert buffet. As a contrast to this, we offer farmer buffets and fondues during the week.
Our little guests can enjoy the childrens buffet from 6 p.m. each evening. They can enjoy numerous childrens specialities under the supervision of our nannies.
We kindly ask the gentlemen to wear a jacket for dinner. Evening attire is requested for the gala evening on Sundays (gentlemen in ties please).
TUNES AND MELODIES
The Zürserhof combines winter sports with culture so you can recuperate both body and mind. After a wonderful day of skiing, we offer our guests harmonious hours spent listening to jazz and opera melodies. Enjoy these unforgettable evenings.
We look forward to seeing you at 4 p.m. in the hotel lobby for afternoon tea accompanied by piano music. During the evenings you can relax and enjoy the songs of Eddie Friel.
Willy Skardarasy (Twin Paul Harris-Fellow)warmly invites all Rotarians to the meeting every Sunday at 5 p.m..
Videos
Priser
| Vinter | Hovedsæson | Vor-/Nebensaison |
| --- | --- | --- |
| Overnatning | - | - |
| med morgenmad | - | - |
| Halvpension | fra € 555 | fra € 365 |
| All-inclusive | - | - |
| Sommer | Hovedsæson | Vor-/Nebensaison |
| --- | --- | --- |
| Overnatning | - | - |
| med morgenmad | - | - |
| Halvpension | - | - |
| All-inclusive | - | - |
Die Zimmer sind individuell gestaltet und eingerichtet.
Preis pro Person und Nacht
Enthält Halbpension sowie die komplette Welt des Zürserhofs sowie sämtliche Abgaben.
Großzügige Leistungen und höchster Komfort für unsere Gäste sind bei uns selbstverständlich – und daher inkludiert:
Zürserhof-Wochenprogramm mit Begrüßungscocktail und Galadinner
Heurigen- oder Fondue-Abend sowie weitere kulinarische Themenabende
Sonnenterrasse
Schwimmbad, Sauna, Dampfbad und Solarium
Fitness-Studio, Tennis- und Mehrzweckhalle und Morgengymnastik
Tiefgarage und Skikeller
Kinderclub mit Abendbetreuung
Zeitungen, Bibliothek und Internet-Office
Aureus SPA (ab 16 Jahren)
Family SPA
Leistungen der Partnerbetriebe im Haus:
Sportshop Strolz
Skiservice, Skiverleih, Ski- und Schuhdepot
Beauty-Spa und Massage
Frisiersalon
Weitere Informationen entnehmen Sie bitte unserem Preisfolder.