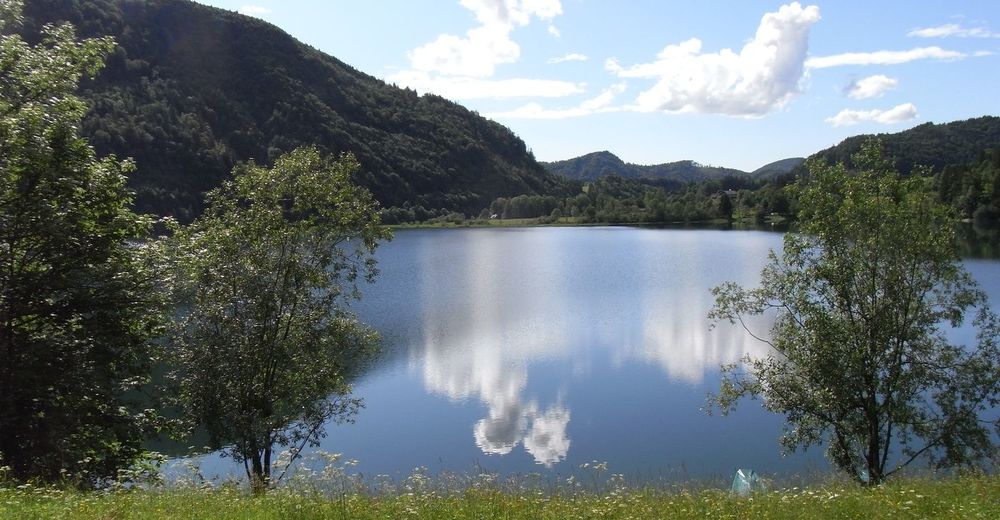 © Haus Hirschpoint
© TVB Faistenau
© TVB Faistenau
Hintersee
Hintersee - Relaxation and Well-being
The Hintersee enjoys the reputation of being one of the most versatile lakes of the Salzkammergut. The 5 kilometre trail around the Hintersee is ideal for family walks and prams, and bribes you with its open and free lakeshores.
Information boards explain all about the flora and fauna as well as the life in the lake.
Hintersee lak is reached from the centre of Faistenau via the Kugelberg path. The new water-treading garden on the western shore of the lake will bring your body and soul in harmony. There are plenty of parking areas near the lake with public facilities.
---
Infrastruktur
Omklædningskabiner
WC-anlæg
Camping ved vandet
kan nås med offentlige transportmidler
Parkeringspladser
Gastronomi (restauranter, caféer)
Liggeområdernes tilstand
Eng
Grus
Beton
Skyggepladser
Moler
Sportstilbud
Vansanlæg (rutsche, springbræt, etc.)
Vandski
Sejlads/både
Vandcykler
Surfning
Kitesurfing
Fiske
Dykning
Kano/kajak
Beach-volleyball
Minigolf
Bordtennis
Bordfodbold
Standup padling
---
Kontakt
Tourismusverband Fuschlseeregion - Ortsbüro Faistenau
Am Lindenplatz 1, A-5324 Faistenau
Telefon

Homepage
Größe
Søhøjde

688 m

Areal

0.68 km²

Tiefe

21.4 m
Sæson
- 26.09.2019
---
Unterkünfte finden Faistenau
10 Hoteller, Ferieboliger...
21 Tilbud og Alt inklusive
Webcams