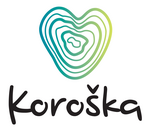 Libeliče- small village on the Boarder
Libeliče- vas s pestro zgodovino in nadobudno prihodnostjo...
Libeliče is a small village at the Austrian border. Its people are known to the Slovenes mainly for the unique historic event after the Carinthian plebiscite. The village with its parish of St. Martin was first mentioned in the 11th century, although some historians share the opinion that the beginnings of Libeliče reach back to the 9th century. In the Middle Ages the land and the farmhouses were in the hands of various convents and landowners and it was not until the reforms of certain sovereigns in the last few centuries that the proprietorship was given to the farmers. Libeliče was a distinctly Slovene village in the 19th century. In 1849 it became the seat of a larger municipality, often with a mayor elected by the Slovenes.
www.dravit.si/turizem/turisti%C4%8Dne...
Kontakt: + 386 2 62 12 520 (recepcija), +386 2 62 12 522 (tajništvo)
Odprto: od 1. aprila do 31. oktobra, ogled možen po predhodni najavi
Vstopnina: odrasli 5,00 eur, mladina 2,50 eur. Cena vključuje ogled vseh zbirk v Libeličah.
Lokacija: župnišče Libeliče, Libeliče 34
Kontaktinformationer
Videreførende informationer:
www.libelice.si