LIVINGROOM Snowpark
Ski amade / Hochkönig / Maria Alm / Dienten / Mühlbach
© livingroom-hochkoenig.at/ Klaus Listl
© livingroom-hochkoenig.at
© livingroom-hochkoenig.at
© livingroom-hochkoenig.at
© livingroom-hochkoenig.at
© livingroom-hochkoenig.at
© livingroom-hochkoenig.at
The LIVINGROOM Snowpark is designed for snowboarders and freestyle skiers of all skill levels. Daily fresh shaped the snowpark is waiting for you with its kickerline and jibline with elaborate obstacles. In addition there is on a slope towards the Scheewutzel line for kids.
---
Schnee- und Parkstatus
Leider keine aktuellen Parkinformationen vorhanden.
SneværdierI dag, 08:25
Täglicher Skibetrieb bis 10.04.2023!
Täglicher Liftbetrieb bis 10.04.2023.
---
LIVINGROOM Snowpark
Søhøjde

1575 m

Længe

260 m

Areal

6.000m²

Orientering

NE

Lines

3

Area

That's just here: The park is equipped with a sound system, huge mirrors and a Live-cam, so you see yourself when riding, while your friends can also watch your runs from home.

Setup:
Rainbowbox 6m, 6m Straightbox, Curvedbox 9m, 4m Straight 4m/6m/10m/16m T form, T form kinked 7m, Wallride 5m, 5m Tube Wallride, kickers, corners, Treejib, Handrail 3m, 11m double kink rail, Up Downrail 8m
2 giant mirror 1.5 x 3m, sound system, Livecam

Schneewutzel Kids Line with two mogul runs and steep curve.

In addition, the resort offers a variety of powder runs, while the park can be hiked as well.

Earth-based elements

2 massive Kickertable, ein schöner Cornerjump und eine lässige Quater zum Abschluss.

Lines

boxes line

6 Elemente

straight Box

flat, 6m long, 40cm wide

softbow Box

flat, 6m long, 40cm wide

straight Rail

down, 4m long, 15cm wide

butter Box

flat, 4m long, 70cm wide

plastic Pipeslide

flat, 4m long, 50cm diameter, 2m high

curved Box

flat, 9m long, 40cm wide

railline

5 Elemente

kinked Rail

flat-down, 7m long, 15cm wide

double kinked Rail

down-flat-down, 8m long, 8cm wide

kinked Rail

up, 6m long, 8cm wide

barrel Specials

roller, 8m long, 40cm wide, 2m high

wood Pipeslide

up, 3m long, 40cm diameter, 3m high

kickerline

6 Elemente

takeoff Waveroller

4m table, 10m landing

takeoff Waveroller

7m table, 12m landing

tabletop Kicker

knuckle, 12m table, 22m landing

tabletop Kicker

knuckle, 17m table, 22m landing

tabletop Corner

double, 8m long, 3.5m high

quarter Pipe

3.5m high
---
Weitere Informationen
Pistengerätestunden

350 Timer

Shapertimer pr. sæson

400h

Link
Park Size

M

Total

16

Easy

6

Public

5

Pro

5
Park Designer

Kimi, Hias, Eve, Pez

Head Shaper

Kim Arents
Videoer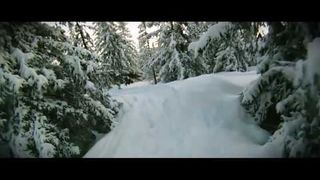 02:40
02:04
02:37
Webcams
Mest populære skisportssteder