The Arabba Superpark is in its first season, but is already booming with 6 tables full with obstacles for all levels. The park is protected from wind and sun all day, the landings face south. There are several events scheduled, freeski and snowboard. Come, visit and RIDE with us!
---
Schnee- und Parkstatus
Leider keine aktuellen Parkinformationen vorhanden.
Aktuelle InformationenI dag, 15:47
---
Arabba Superpark
Søhøjde

1915 m

Længe

400 m

Orientering

S

Lines

4

Area

6 tables, 4 different lines of jumps, rails and boxes divided depending on the difficulty. Everything can be overwatched easily by going up the chairlift! Next to last table there is the shapers´hut with chill-out zone.

Lines

Line 1

6 Elemente

1m (Kicker)
Box

3m long, 60cm wide

1m (Kicker)
up-down (Box)

60cm wide

down-flat (Pipeslide)

6m long, 20cm diameter

Polejam (Pipeslide)

up, 3m long

Line 2

6 Elemente

tree bonk (Specials)
flat-step-flat (Box)

60cm wide

2m (Kicker)
metal Pipeslide

flat, 5m long, 20cm diameter

down-flat (Pipeslide)

6m long, 20cm diameter

Polejam (Pipeslide)

up, 3m long

Line 3

4 Elemente

1m (Specials)

5m long

straight Rail

down, 6m long

Kicker

Kicker

Line 4

4 Elemente

1m (Specials)

5m long

straight Box

down, 6m long, 20cm wide

Kicker

Kicker
---
Weitere Informationen
Schneeerzeugung

10.000 m³/Sæson

Schneekanonen

6

Pistengerätestunden

210 Timer

Shapertimer pr. sæson

430h

Link
Park Size

M

Total

17

Easy

8

Public

7

Pro

2
Park Designer

Andrea

Head Shaper

Marco
Videoer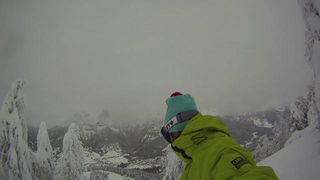 02:16
02:56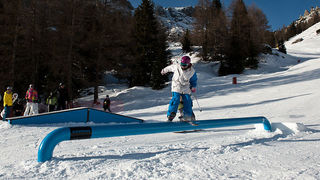 03:01
Webcams