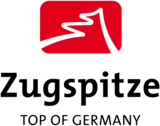 Zugspitze Top of Germany
Lifte
Pister
let

19 km

middel

31 km

vanskelig

10 km

i alt

60,3 km
Top of Germany in winter!
Three ski mountains for unique winter fun - the Garmisch-Classic ski area promises alpine skiing pleasure for every level.
Above the well-known winter sports resort of Garmisch-Partenkirchen, a varied ski area extends over the three ski mountains Hausberg, Kreuzeck and Alpspitze. Garmisch-Classic combines a passion for winter sports with a long tradition as a venue for major sporting events. As one of the most snow-sure ski areas in Germany, it delights with its legendary pistes, modern infrastructure and four snow-covered valley runs.
Skiområder
Kontakt Skisportsområde Zugspitze Top of Germany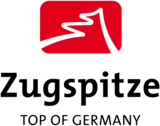 Garmisch Partenkirchen - Bayerische Zugspitzbahn
Olympiastraße 31, D-82467 Garmisch-Partenkirchen
Telefon

FAX

Homepage