Les Portes du Soleil
Lifte
Pister
sehr leicht

k.A.

let

310 km

middel

210 km

vanskelig

60 km

i alt

580 km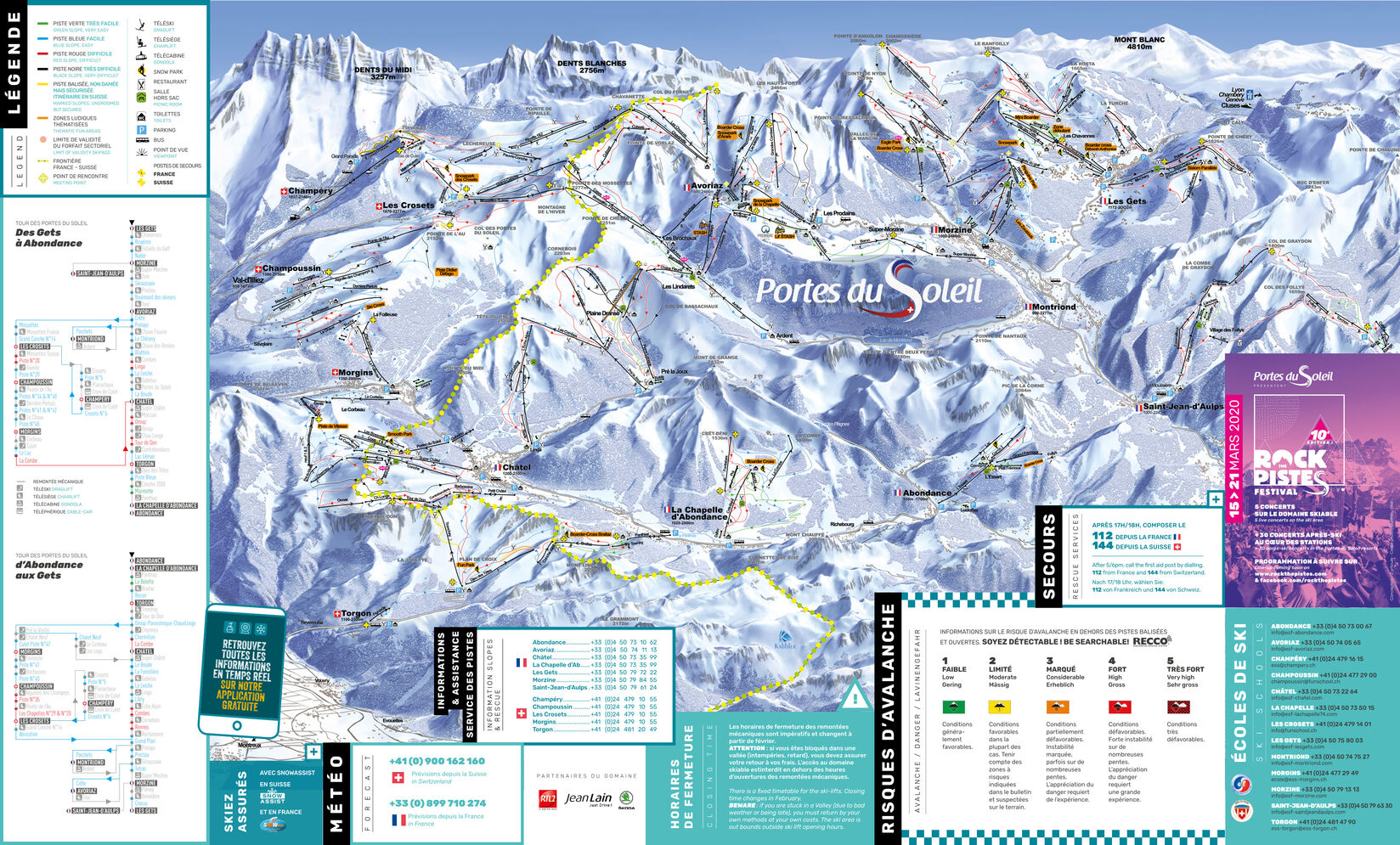 As the world's oldest cross-border ski destination, the Portes du Soleil takes in the neighbouring Alpine regions of French Chablais and Swiss Valais...two countries, two currencies, two cultures, one language with harmonious yet distinct accents, and one shared love of the mountains.
The ski area's special location means that visitors can enjoy two holidays in one, with their skis on! On the slopes, it's perfectly possible to start a journey out in France and end up skiing in Switzerland, and vice-versa...and thanks to the Portes du Soleil ski lift pass - the first international lift-pass dating back to 1976 - there's no need to worry about how to get home, since it covers every side of the mountain. Ever inventive, the Portes du Soleil brings you skiing #beyondborders
How do you know if you're in Switzerland or France? Here's a clue: listen to the lift technicians' accents...bon voyage !
Skiområder
Kontakt
Skisportsområde Les Portes du Soleil
Association Internationale des Portes du Soleil
Rte de Vonnes 1401, FR-74390 Châtel
Telefon

Homepage