Værdier for sneI dag, 07:52
Elevatorer
Driftstimer Vinter
Sæson

16.12.2023 - 07.04.2024

Betjening

08:30 - 17:30
Montag bis Donnerstag: 08:25 – 17:30 Uhr
Freitag: 08:25 – 17:30 / 19:00 –20:00* Uhr / 21:15** Uhr
Samstag: 08:00 – 17:30 / 19:00 –20:00* Uhr / 21:15** Uhr
Sonntag: 08:00 – 17:30 Uhr
*19.00-21.30 Uhr während Nachtschlitteln: 29.12.2023-09.03.2023
**Spezialtarif: Halbtax, GA und weitere Vergünstigungen nicht gültig.
Skråninger
let

20 km (5)

medium

6 km (2)

tung

10 km (3)

i alt

36 km
Innovationer
The cable car takes you from Stöckalp to Melchsee-Frutt in around 20 minutes. The comfortable gondola lift offers space for up to 15 people and a breathtaking view of the surrounding mountains. An experience not only for our younger guests.
A delicacy for sledders is the 8 km long downhill run from Melchsee-Frutt to Stöckalp. From 29.12.2023 - 09.03.2024 you can go night sledging on the longest illuminated sledging trail in Switzerland. The Stöckalp - Melchsee-Frutt gondola runs additionally from 19.00 - 21.30 hrs during this period.
---
Skiområde
*Melchsee-Frutt
A very snow-sure and versatile winter sports area from 1080 m.a.s.l. (Stöckalp) to 2255 m.a.s.l. (Balmeregghorn). The centre of the extensive area is the high plateau at just under 2000 metres above sea level with sunny winter hiking trails.
From the Balmeregghorn and from the Erzegg, large, flat and very sunny pistes lead down to the high plateau. From the opposite Bonistock, fast and steeper pistes lead over more than a thousand metres in altitude along the northern slopes down to the large car park on Stöckalp.
In Fruttli-Land our little guests experience unforgettable hours. The magic carpet takes them up the hill. A ski carousel helps with the first attempts at sliding. Rabbits, bears and elephants are driven around and make children's eyes light up.
All facilities in Fruttli-Land can be used free of charge. Fruttli-Land is open daily from 9.00 to 16.00. The return guide "Dörfli-Lift" takes you from Fruttli-Land to the village of Melchsee-Frutt.
Melchsee-Frutt is a popular destination for school classes, groups and clubs from Switzerland and abroad. It offers many possibilities and exciting offers for every occasion.
Kontakt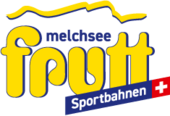 Sportbahnen Melchsee-Frutt
Sarnerstrasse 1, CH-6064 Kerns
Telefon

Magnetisk telefon

Fax

Hjemmeside
Forespørgsler
Webkameraer
De mest populære skisportssteder