Traumhotel Alpina
6281 Gerlos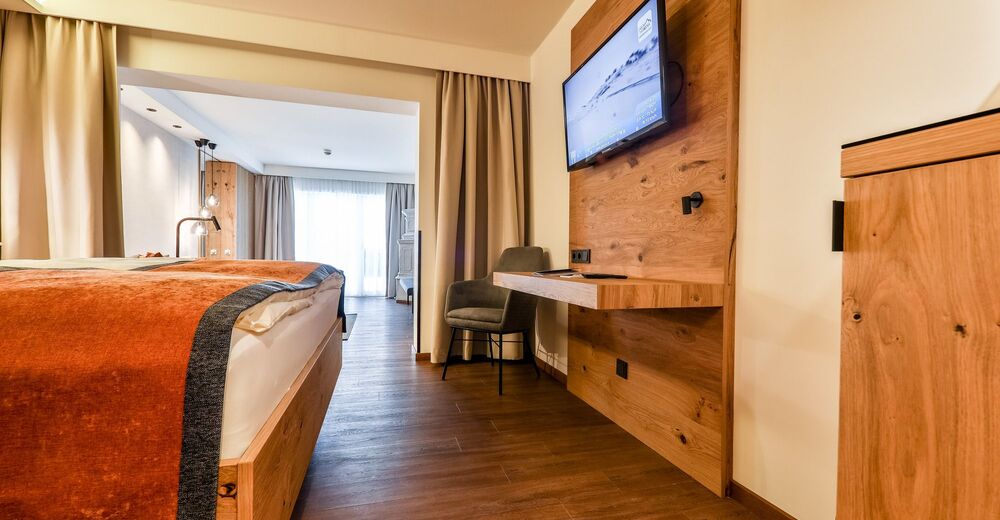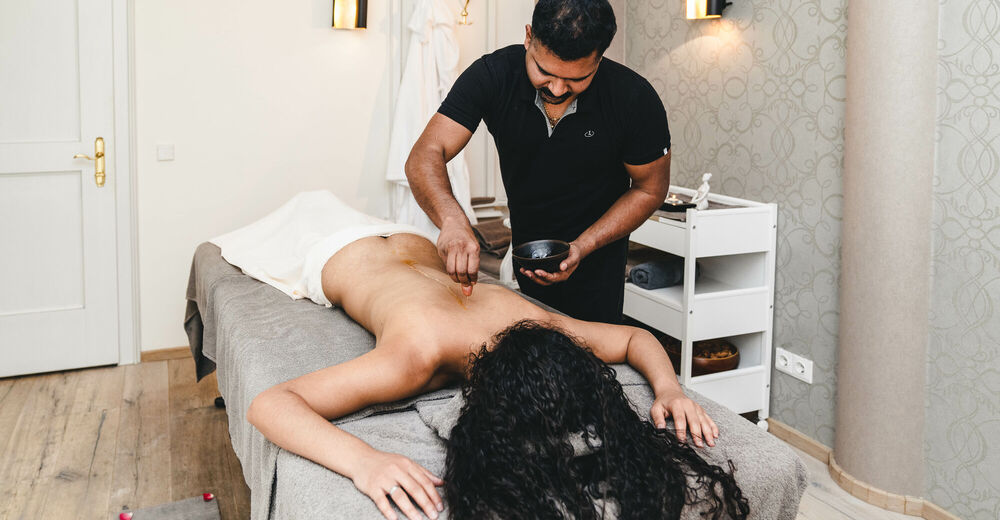 © ©Brandnamic
Hotel

180 Senge, 62 Værelse

Familie Hollaus

298, 6281 Gerlos
Traumhotel Alpina ****s Your Yoga and Ayurveda hotel directly at the lift station
"Gruess Gott" from our wellness refuge, Traumhotel Alpina in the beautiful village of Gerlos in the Zillertal Valley and the Zillertal Arena, with its 160 km of ski pistes. We are delighted that you would like to spend your well-earned holiday with us and thank you for your enquiry.
My Traumhotel is
•Right next to the Isskogelbahn ski lift ( 100m away )
•A number of cross-country skiing begins in front of the hotel
•Romantic horse-drawn sleigh rides
•On 1.300 m, (nearly) guaranteed snow
•For families and couples, who prefer uptown ambience and exclusivity
•For mountainfriends, who love the luxury of this area
•For those looking for relaxation and to recharge in the impressive mountain scenery
•For those, who attach great importance to the best produce and creative cuisine
•For every season and every weather.
•A large gourmet breakfast buffet with organic and vitality selections, various egg dishes made fresh for you in the open kitchen by our chefs
•A Wellness buffet from 2-4pm with various salads, soups, warm dishes and pastries
•A 5-course wellness dream gourmet menu in the evening with a varied choice of regional and light, international dishes, as well as options for vegetarian guests
•Gluten and lactose-free enjoyment(in order to be able to enjoy your wellness holiday without having to worry about this, please let us know your dietary requirements when you make your booking)
•Live music in our lobby
•Refreshing drinks from the buffet every day from 1 until 9pm, including spring water, fruit juices and tea (found at various locations throughout the hotel)
•Use of the spacious spa area including the wonderful water world (counter-current system, water torrent and Alpina whirlpool grotto),various saunas (Ottoman steam bath, Tyrolean sauna, herbal bath, salt water bath, hay and flower petal bath, experience showers and Kneipp pools) and our large fitness studio.
•Cosy bath robes and slippers
•Yoga with our certified yoga teachers
•Free WIFI
NEW : Our current CANCELLATION POLICY
If you cancel up to 7 days before the start of your holiday, there are no cancellation costs. From 7 days to 3 days before the start of your holiday, we will charge you 70% of the booked stay. From 3 days up to the day of arrival we charge 100% of the booked stay. In the event of early departure or no-show, 100% of the booked stay will also be charged.
COVID-19: TEST SERVICE DIRECTLY IN THE HOUSE
Our current COVID-19 security measures:
www.traumhotel.at/de/covid-19-unsere-...
Tilgængelighed Traumhotel Alpina
efter forespørgsel
til rådighed
lukket
november 2020
KW
man
tir
ons
tor
fre
lør
søn
1
2
3
4
5
6
7
8
9
10
11
12
13
14
15
16
17
18
19
20
21
22
23
24
25
26
27
28
29
30
maj 2021
KW
man
tir
ons
tor
fre
lør
søn
1
2
3
4
5
6
7
8
9
10
11
12
13
14
15
16
17
18
19
20
21
22
23
24
25
26
27
28
29
30
31
juni 2021
KW
man
tir
ons
tor
fre
lør
søn
1
2
3
4
5
6
7
8
9
10
11
12
13
14
15
16
17
18
19
20
21
22
23
24
25
26
27
28
29
30
Priser
| Vinter | Hovedsæson | Vor-/Nebensaison |
| --- | --- | --- |
| Overnatning | - | - |
| med morgenmad | - | - |
| Halvpension | € 215 til € 270 | € 150 til € 215 |
| All-inclusive | - | - |
| Sommer | Hovedsæson | Vor-/Nebensaison |
| --- | --- | --- |
| Overnatning | - | - |
| med morgenmad | - | - |
| Halvpension | € 115 til € 140 | € 155 til € 140 |
| All-inclusive | - | - |
Yderligere informationer
Ortstaxe
pro Person / pro Nacht
Haustiere: Hund (nur im DZ Morgenröte und SUITE Naturblick möglich)
maks. 2 zulässig
+ 25,00 €
pro Antal / pro Nat
Ortstaxe die ABGABE von € 3,60 pro Person / 1 Tag ( und bei Kindern ab 14 Jahre )
Kategorien
Preisliste Traumhotel Alpina
Weihnachtszuschlag € 45,-, Silvesterzuschlag € 50,- (Kinder bis 4,9 frei)
Studio, Schönachtal Turmsuite und Penthäuser - Grundbelegung 4 Personen
Garage: € 15,- am Tag | * Hund € 25,- am Tag
alle Preisänderungen sind vorbehalten, es zählt das Angebot bzw. die Buchungsbestätigung
nur im SOMMER ! Unbegrenztes Erlebnis am Berg – Seilbahn frei! ( in Gerlos und Königsleiten)
Kinderermäßigung WINTER
Kinder bis 10 Jahren werden nicht akzeptiert
10 - 14 Jahre € 70.-
15 Jahre € 90.-
Kinderermäßigung SOMMER
Kinder bis 10 Jahren werden nicht akzeptiert
10 - 14 Jahre € 55.-
15 Jahre € 75.-
Hotel

180 Senge, 62 Værelse

Familie Hollaus

298, 6281 Gerlos
Betalingsformer

VISA, MasterCard, cash